Welcome to Quality Commercial Cleaning: a Surrey Cleaning Company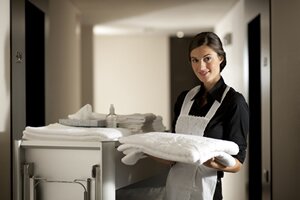 Quality Commercial Cleaning is the Surrey cleaning company commercial clients rely on to provide all their cleaning services. Whether you need a one time cleaning or regular, contracted cleaning services, our Surrey cleaning company can help provide superior interior and exterior cleaning services that meet your requirements, regardless of the scope of the project.
Our Surrey cleaning company offers everything you need to ensure perfect cleaning of offices and retail premises. Every client receives a bespoke service and canis guaranteed complete confidentiality and professionalism from our team of talented Surrey cleaning contractors. Quality Commercial Cleaning conducts its Surrey cleaning service business with reliability, high quality work and efficient organization of our duties. We are also dedicated to protecting the environment, and we know the cleaning industry better than our competitors do.
Bespoke Service
Exceeding Expectations
Fully Trained & Certified Staff
Professionalism & Quality Results
Quality Commercial Cleaning's customer centric Surrey removal service provides a service designed around the needs of our clients. For your commercial business property, we provide the Surrey cleaning service you want, when you want it. No matter how diverse the needs of our clients, our Surrey cleaners offer the same attention to detail and dedication to every job. When it comes to customer satisfaction, we know the value of giving the customer what they want.
Contact Quality Commercial Cleaning today to learn more about our diverse range of services or to request a quote for the cost of your cleaning or removal service needs.
Quality Commercial Cleaning - Surrey Removal Service
From light removals and delivers to man and van services, or commercial removal needs, Quality Commercial Cleaning can help with all your Surrey removal service needs. Our customer focused management helps ensure standards are at the forefront of all our technicians' minds, leading to greater efficiency for every Surrey removal service job. Quality Commercial Cleaning's expert management staff are always ready to listen to customer feedback as well, ensuring our Surrey removal services are providing exactly what our clients require, while regular scheduled on-site meetings with both clients and staff maintain high service delivery and ensure shortcomings are dealt with quickly and efficiently.
Surrey Commercial Cleaning
Quality Commercial Cleaning is an expert when it comes to Surrey commercial cleaning services. We offer quality that is guaranteed and unmatched by our competitors. We offer our commercial clients a unique customer-centred approach aimed to suit your Surrey commercial cleaning needs, whether that means a one time deep clean or contract cleaning. Regardless of the budget or how big or small your Surrey office cleaning job may be, Quality Commercial Cleaning schedules our services to fit your business. Our highly skilled Surrey office cleaners provide a level of attention to detail few other commercial cleaning companies in Surrey are able to offer.
You can rest assured that all staff at Quality Commercial Cleaning are fully trained, fully certified, experienced and security vetted, too. Our Surrey commercial cleaning staff work in a professional, friendly and discreet manner, adhering to strict working practices and confidentiality for your peace of mind and quality assurance. Our regular on-site management supervision ensures our high standards are maintained at all times during Surrey commercial cleaning projects, and all members of our team adhere to strict quality control measures to ensure high quality results every time for our commercial clients. Our Surrey commercial cleaning staff are fully trained in all aspects of office cleaning, from risk assessments and use of equipment, to COSHH (control of substances hazardous to health), first aid and PPE training (personal protection equipment). So whether you have a retail establishment, health facility, office building or other commercial property, you can rely on the expertise of our Surrey commercial cleaning professionals to thoroughly clean the interior and exterior of your building.

Surrey cleaning company
Surrey cleaning service
Surrey commercial cleaning
Surrey office cleaning
Surrey office cleaners
Surrey removal service
Surrey carpet cleaning
Surrey window cleaning
cleaning company in Surrey
cleaning service in Surrey
Surrey Upholstery Cleaning
When it comes to upholstery cleaning, it is advisable to let your furnishings be cleaned by a reliable Surrey upholstery cleaning expert. Professional upholstery cleaning contractors have the ability to make furniture visibly look like new, removing deep-set dirt and stains with professional-grade cleaners and equipment.
Appropriate methods of upholstery cleaning are determined by Surrey cleaning service companies depending on the nature of the fiber, soil in the furniture and the color fastness of the fabric. Broadly there are two forms of upholstery cleaning: wet cleaning and dry cleaning. Wet cleaning is a commonly employed upholstery cleaning process for furniture with heavy soiling that requires an aggressive clean-up. These wet cleaning methods include:
Hot Water Extraction: Usually referred to as 'steam cleaning', the process begins with spraying hot water based solutions to loosen the soil and then with a neutralizing solution the soil is vacuumed off into a separate waste tank. Steam cleaning is the most effective method to extract deep dirt and soil.

Wet Shampoo: Similar to steam cleaning for excessive soiled furniture. In this process, with a brush or sponge a chemical based foamy shampoo solution is applied to the upholstery, which is then extracted by vacuum.

Dry Foam: This method is recommended to extract deeper soil from finer fabrics. A water based solution is initially whipped into foam and worked on to the upholstery and allowed to dry. The cleaning agents in dried foam encapsulate the soil forming fine crystals, which are then vacuumed off.
Fabrics viz., chintz or moiré are not conducive for steam cleaning and hence "dry cleaning" is the most suitable method employed by Surrey upholstery cleaning companies at this point. The dry cleaning process is akin to wet cleaning, involving injection of solution and extraction of soil and dirt. However, upholstery dry cleaning utilizes chemical based solvents instead of water and lesser moisture is involved in the overall process, ensuring the fabric is not damaged during the cleansing process.
Surrey, UK
The Services We Provide in Surrey
See What Surrey Homeowners Are Saying About Us
Quality Commercial Cleaning is Rated: 3 / 3
based on this 1 happy customer review.
---
"1st class job, I would not hesitate to recommend you to my customers."

- Mrs. Groom Surrey | Rated: 3 / 3
---
If you are looking for a professional Surrey Cleaning Company then please call or complete our online request form.